Cap'N B Fishing Charters is owned by Ocracoke Native Captain Farris O'Neal, his wife Chrissy and 3 children, Daisy, Charlie and Hudson.  We strive to provide everyone who comes aboard our charter boat a safe, fun, family friendly fishing experience.
Before purchasing the Cap'N B, we owned the Drum Stick Charter boat for 10 years.  Farris captains the boat from November to April and our Captain Marty captains the boat from May to October.  Our mate Nick is on the boat for every trip.  Captain Marty and mate Nick have been with us from the beginning of our charter business, and have been essential from the start of Drum Stick Charters to our transition to the Cap'N B, making the business what it is today.  We are so lucky to have such an excellent crew.
We are very hands on with the business, and over the years have made many life long friends.
Our Boat
We purchased a larger charter boat to replace the original Drum Stick in September 2019. We brought the new boat home days before Hurricane Dorian caused massive devastation to Ocracoke. Captain Farris, Captain Marty and mate Nick secured the boat as good as they could and hoped for the best. Luckily, it sustained little damage.
Our new boat, the Cap'N B, is a 48′ Jarvis Newman fishing vessel equipped with everything you need for a great day of fishing. The Cap'N B is a well known charter boat from Hatteras Island and was owned by Captain Bernice Ballance, who was a respected and excellent charter boat fisherman. The Cap'N B is much larger than the Drum Stick and offers a much more enjoyable ride to the gulf stream. We have an expansive and comfortable air conditioned cabin with a bathroom, small kitchen, and a flat screen TV. Our experienced Captains and mate are fun loving fishermen who strive to show you a great time and fill your coolers with fish.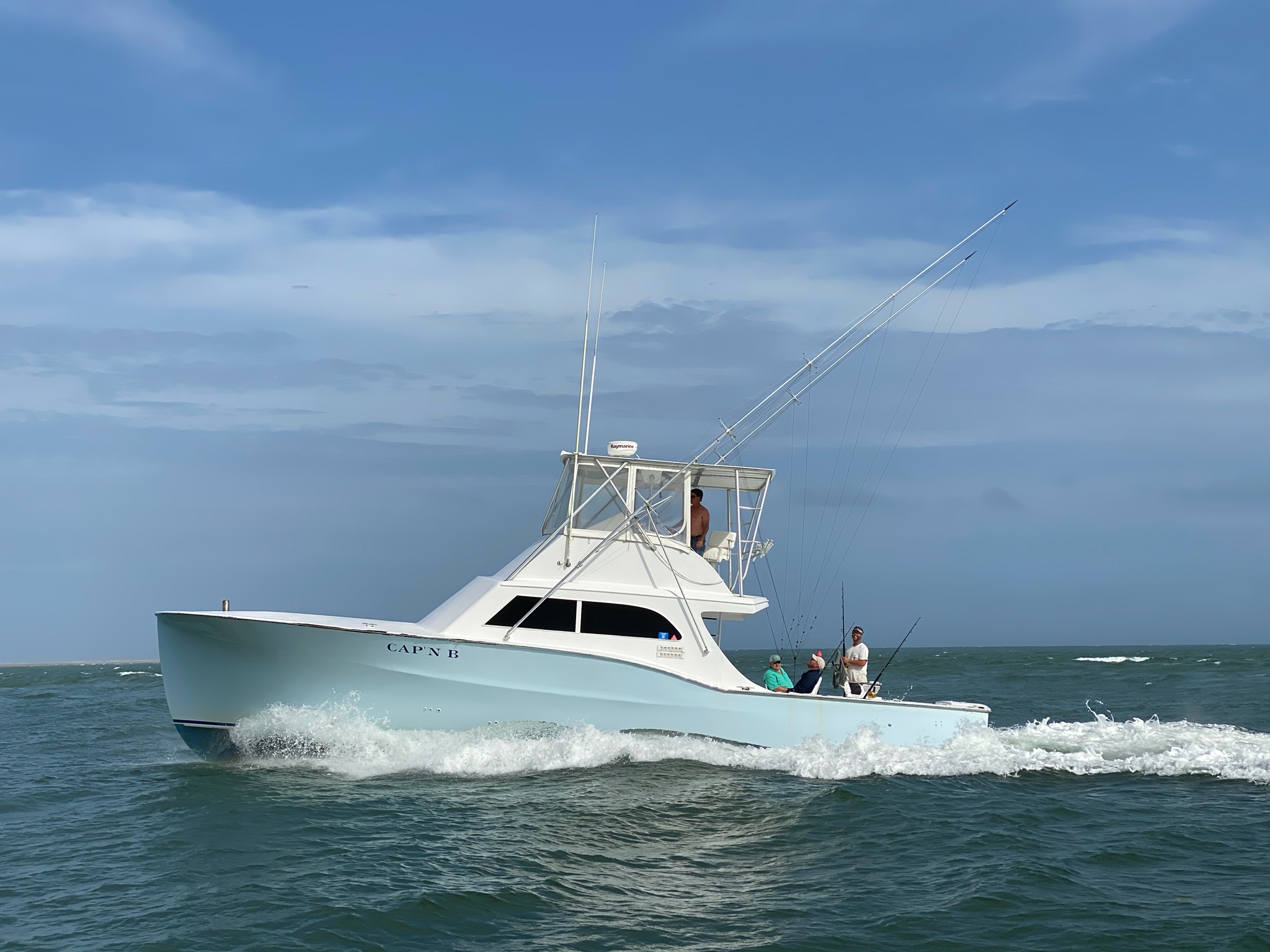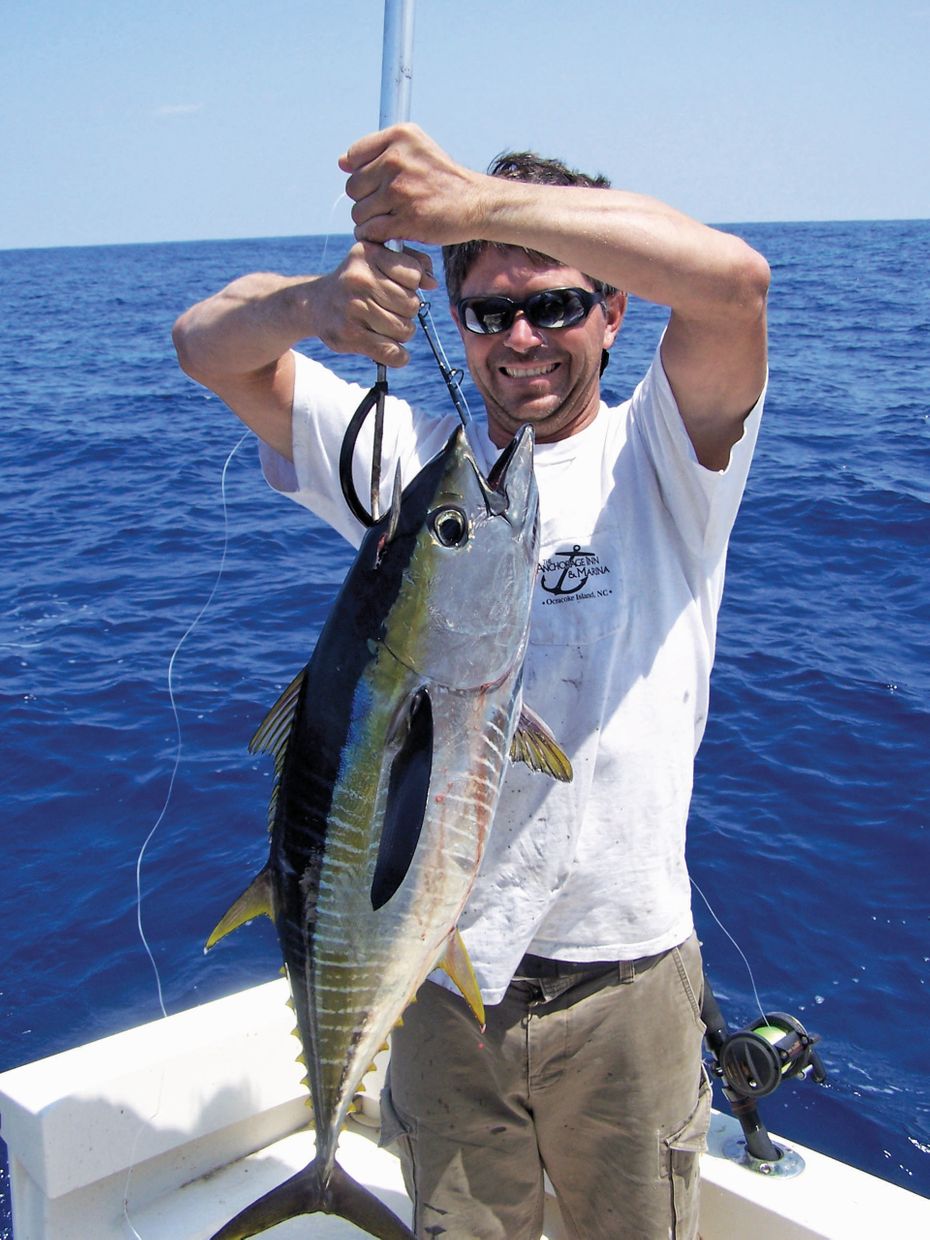 Captain Farris O'Neal
is a native of Ocracoke Island and has been fishing his entire life. He started as a mate on the Drum Stick fresh out of high school and has been fishing commercially for 30 years. Many people who have been coming to Ocracoke for years remember him as the mate on the Drum Stick and are excited to have him as their Captain. In 2008 he purchased the Drum Stick and began taking charters.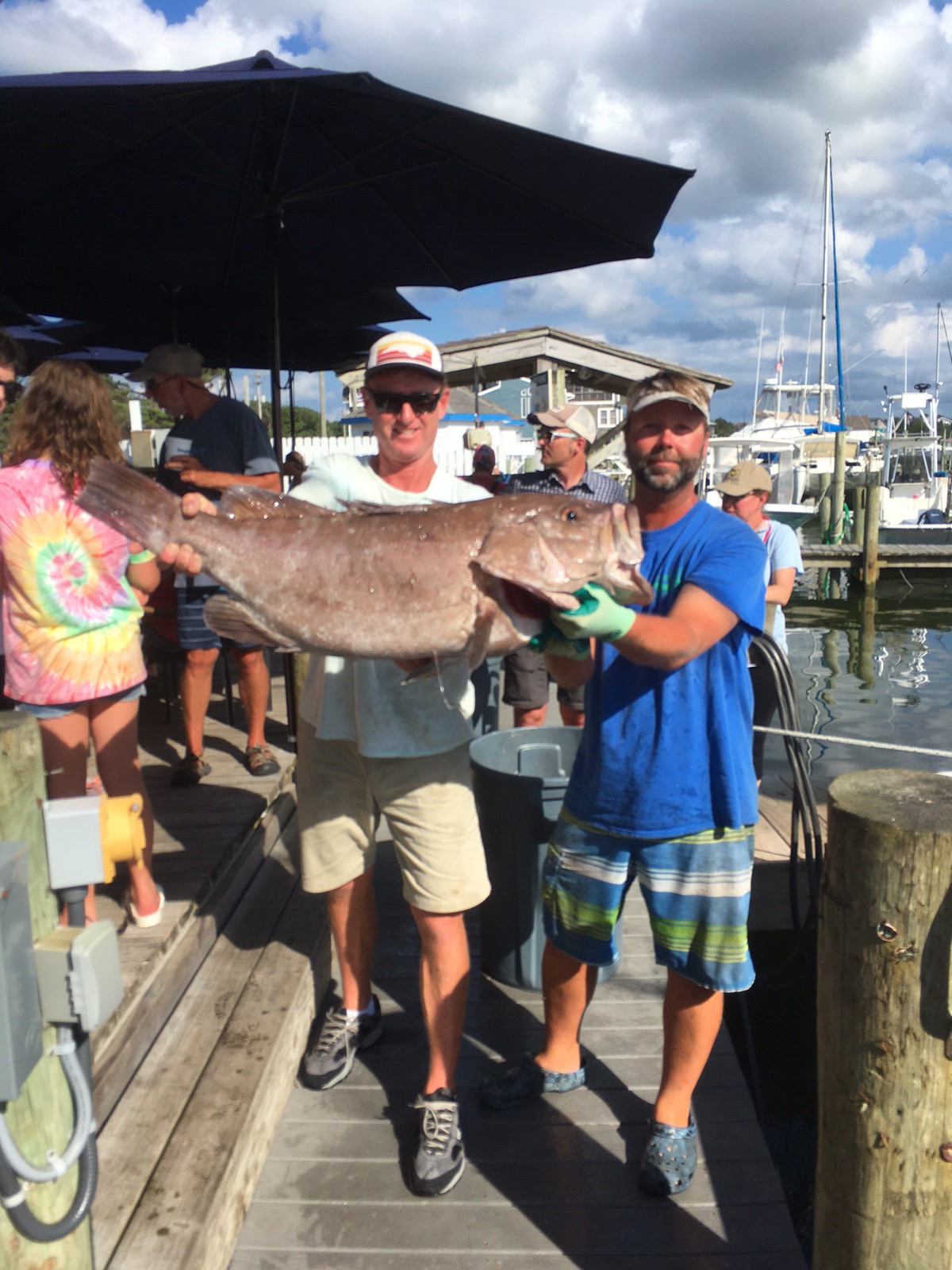 Captain Marty Baumgaertel
has been charter fishing for 25 years and is a beloved Captain. Captain Marty is known for his fun loving attitude and excellent skills as a Captain. He knows how to put you on the fish and takes pride in loading the boat with a killer catch.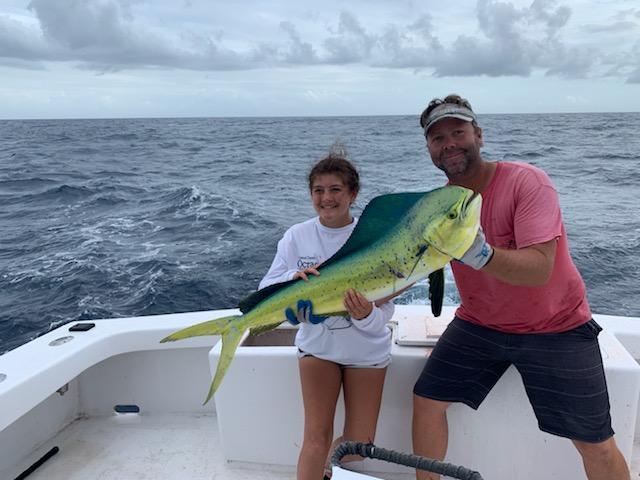 Mate Nick Piland
has a great reputation for being the hardest working mate around. He is always on his fishing game and has everything rigged up and ready to go. He is super friendly, great with kids and makes a day of fishing on the Cap'N B a memorable and enjoyable experience. Our crew takes pride in fishing and showing people a great time!